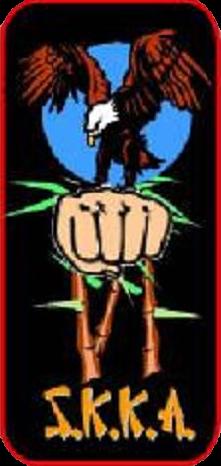 We have moved!
Please click on icon at left, or click on link below!
The SKKA Academy is a International Organization with students Worldwide. We offer affordable Martial Arts Training through home study. There are never any contracts to sign.
You train at your own pace and there are never any timelines to meet. Choose from a selection of our effective and simple martial arts systems and courses. We will continue to offer new courses over time as we expand our services for any persons to take advantage of. It does not matter if you are a novice or expert in the martial arts.
Choose from a broad selection of self-defense martial art styles or weapons courses. In today's society, self-defense has become very important. These courses are effective and easy to learn. This is a great alternative for those who do not want to wait for any of our ebay listings to end, just buy it here right now.
Learn the Martial Arts from Home.........
View our commercial
Click on "play" in lower lefthand side of picture